What size is a flyer?
Flyers are typically printed in A4 (210x297mm), A5 (148x210mm), A6 (105x148mm), or DL (99x210mm) sizes. These standard formats accommodate diverse designs and uses, from event promotions to informational handouts. Choose flyer printing based on your content needs and distribution methods.
Flyers have gained immense popularity worldwide due to their versatility and applicability for various purposes.
Finding the flyer type that best suits your product or brand, though, can be difficult given the wide range of size possibilities available. We want to give you all the information you need in this blog so you can choose wisely.
We will see the distinctive qualities and benefits of various flyer sizes in this article, allowing you to match your goals with the best possible solution.
Also Read: Business Card Size & Dimensions Guide UK
Each flyer type has unique advantages depending on your particular demands, from the bigger canvas of A3 for extensive information and eye-catching pictures to the compact A7 for brief and portable communications.
Flyer Size UK Dimensions
| Flyer Size | Standard Size in mm | Standard Size in Inches | Standard Size in Pixels (300 DPI) |
| --- | --- | --- | --- |
| A3 | 297mm x 420mm | 11.69in x 16.53in | 3508px x 4961px |
| A4 | 210mm x 297mm | 8.27in x 11.69in | 2480px x 3508px |
| A5 | 148mm x 210mm | 5.83in x 8.27in | 1748px x 2480px |
| A6 | 105mm x 148mm | 4.13in x 5.83in | 1240px x 1748px |
| DL | 99mm x 210mm | 3.90in x 8.27in | 1169px x 2480px |
Flyers Size in mm with bleed
| Flyer Size | Standard Size in mm | Size with 3mm Bleed |
| --- | --- | --- |
| A3 | 297mm x 420mm | 303mm x 426mm |
| A4 | 210mm x 297mm | 216mm x 303mm |
| A5 | 148mm x 210mm | 154mm x 216mm |
| A6 | 105mm x 148mm | 111mm x 154mm |
| DL | 99mm x 210mm | 105mm x 216mm |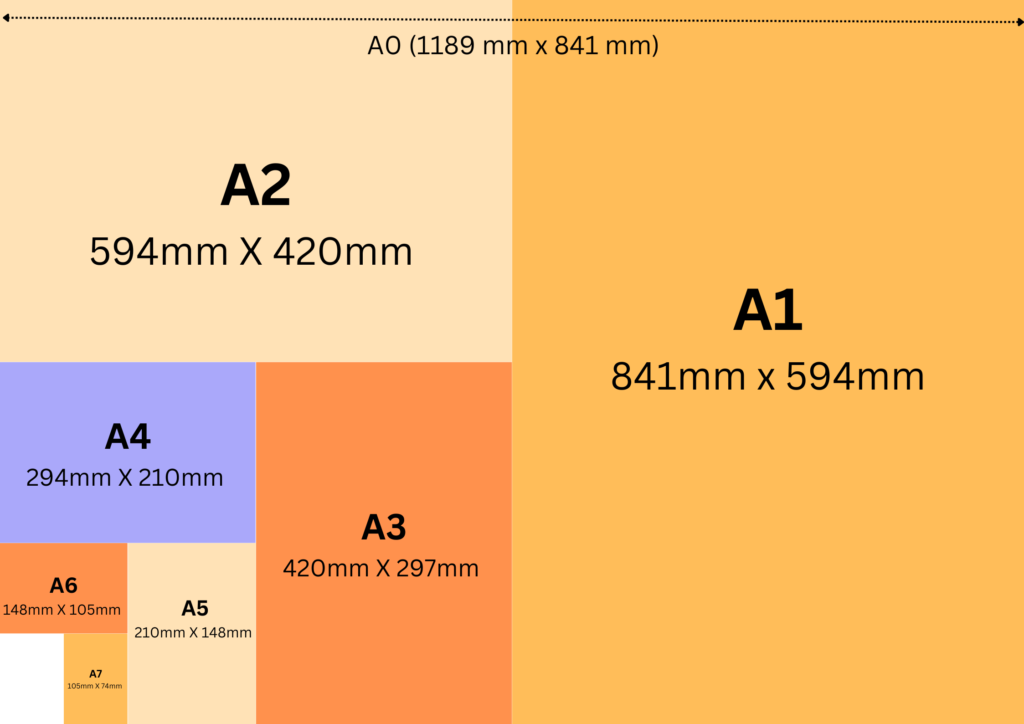 Flyers come in a range of sizes, each with unique advantages and ideal uses. You may select the best alternative for your unique needs by being aware of the benefits of various flyer sizes. Following are some typical flyer sizes and their advantages:
A3

flyer Size Guide
A3 flyers offer a sizeable canvas for imaginative and visually arresting designs. They give plenty of room for including in-depth information, appealing graphics, and appealing imagery. These are mostly used for menus, posters and large size leaflets.
A3 flyer Size mm: 297mm X 420mm
Size with Bleed mm: 303mm X 426mm
Flyers in A3 format are extremely visible and significantly impact when posted in public spaces like bulletin boards.
A3 Flyer size templates
Download A3 Leaflet PDF template
Design A3 Leaflet online using canva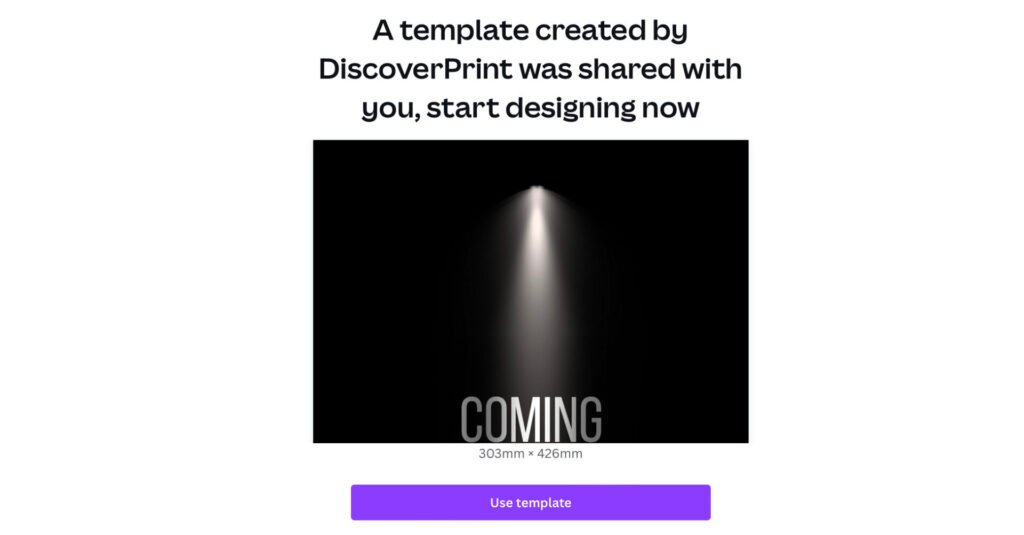 A4 flyer Size Guide
The substantial size of A4 flyers allows for a thorough text that is nevertheless easily accessible. They strike a balance between offering sufficient room for information and being sufficiently small for practical distribution.
A4 flyer Size mm: 210mm X 297mm
A4 flyer Size with Bleed mm: 216mm X 303mm
Flyers that are A4 in size are a good fit for text, graphics, and photographs.
A4 Flyer size templates
Design A4 Flyers online on Canva
A5 flyer Size Guide
Since A5 flyers are smaller, they are portable and simple to carry. They may be printed in big numbers at a low cost and distributed widely.
A5 flyer Size mm: 148mm X 210mm
A5 Flyer Size with Bleed mm: 154mm X 216mm
A5 flyers, although their small size, can nonetheless fit enough text and images to effectively engage the target audience.
A5 Flyer size templates
Design A5 flyer online using canva 
A6 flyer Size
A6 flyers are even smaller and more compact than standard flyers, making them easy to transport and distribute. They are appropriate for high-volume campaigns because they are inexpensive to print. Smaller A6 flyers may instantly grab readers' attention, and their simple design enables messaging that is laser-focused.
A6 flyer Size mm: 105mm X 148mm
A6 Flyer Size with Bleed mm: 111mm X 154mm
A6 Flyer size templates
Download A6 flyer pdf template 
Design A6 Flyer online using Canva
 DL Flyer Size Guide
DL flyers have a long, slim shape that gives them a classy appearance. Despite being small, they provide adequate room for important text and images.
DL flyer Size mm: 99mm X 210mm
DL Flyer Size with Bleed mm: 105mm X 216mm
DL Flyer size templates
Download A6 flyers pdf templates
Design DL Flyers online on Canva Free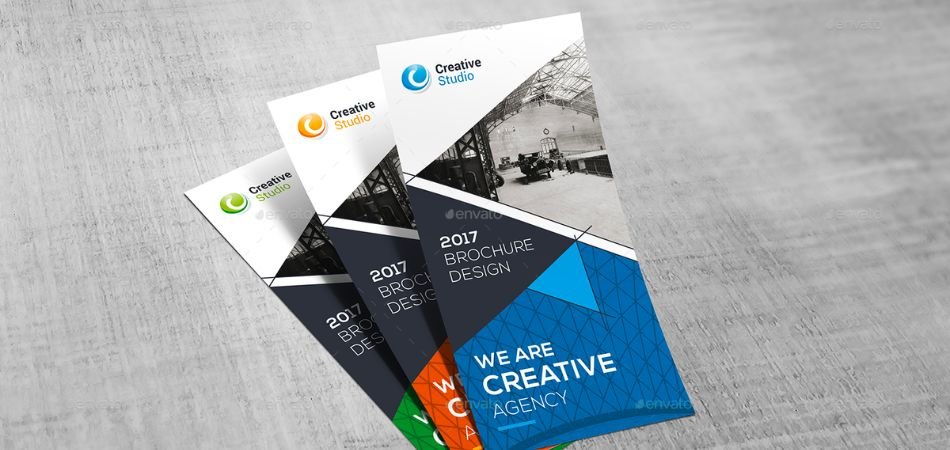 More Flyers Design Tips
Here are 10 design tips for creating effective flyers:
Use eye-catching headlines. Bold, succinct headlines will grab attention and summarize key messages.
Incorporate visuals. Relevant photos, illustrations, charts, etc. help draw interest better than heavy text.
Establish a clear hierarchy. Make important info prominent through size, color, etc. and arrange details from most to least important.
Use white space strategically. Don't overcrowd the page. Allow breathing room between elements for enhanced scannability.
Maintain brand consistency. Use brand fonts, colors and style elements from your other marketing materials.
Focus on benefits. Emphasize how your offering solves problems and delivers value over just features.
Add a strong call-to-action. Motivate next steps with a clear, defined CTA like "Register Now" or "Learn More".
Keep language simple. Avoid jargon and keep sentences and paragraphs short and direct using active voice.
Use bullet points and lists. Break up blocks of text for easier reading comprehension.
Size it appropriately. Standard flyer dimensions make distribution and display easy. Go bigger only if it enhances visibility.
Follow these design principles to create flyers that quickly communicate key messages and drive engagement in support of your goals.
Other Guides: